How to Score Beers
WHATPUB & GOOD BEER GUIDE ENTRY - How you can help
in other words........... BEER SCORING - IT'S A TOUGH JOB - BUT SOMEBODY HAS GOT TO DO IT!!
The process for selecting pubs for inclusion in the Good Beer Guide (GBG) never stops and like many CAMRA branches we use the beer quality information compiled from beer scores submitted by CAMRA members, both locals and visitors to our area, over the course of the year to help choose which pubs go in the GBG, so every CAMRA member has the opportunity to contribute to GBG selection.
So How do I score the quality of my beer?
So the best way to get involved in the process is to drink cask ale in pubs and clubs! You do not need to be an 'expert' to begin scoring your beer. But its not all about your favourite beer - you may try a beer that is not to your normal taste but what you have to consider is the 'quality' of the beer, how well the pub has kept it and served it. We use CAMRA's National Beer Scoring System (NBSS) for judging beer quality in pubs which scores the beer based on the following simple guidelines on a scale of 0 to 5, including 1/2 marks if you can't decide between 2 of the gradings (e.g. 3.5):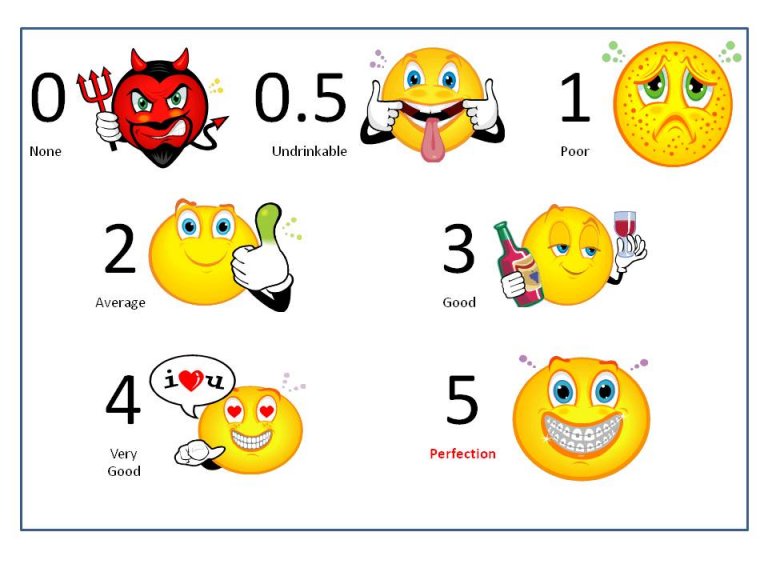 0 No cask ale available Not stocked or run-out
0.5 Undrinkable So poor you have to take it back or can't finish it.
1 Poor Beer that is anything from barely drinkable to drinkable with considerable resentment.
2 Average Competently kept, drinkable pint but doesn't inspire in any way, not worth moving to another pub but you drink the beer without really noticing.
3 Good Good beer in good form. You may cancel plans to move to another pub. You may want to stay for another pint.
4 Very Good Excellent beer in excellent condition. You stay put!
5 Perfect Probably the best you are ever likely to find it. A seasoned drinker will award this score very rarely.


So how do I submit my scores?
In order to submit your scores you need to login to CAMRA's online pub guide WhatPub either on a computer or by smartphone. Here you will find a list of over 35,800 real ale pubs from all over the UK; these are not all GBG pubs, merely pubs that serve real ale.
1. Login. To do this you need your CAMRA membership number and password.
2. You will need the pub name and location, the date of your visit, optionally the name of the beer, and your score.
You can then search for your pub by name. Be careful here as there are many pubs in the country which share the same name. My advice is to search by the pub name and the town. The What Pub smart phone web page also gives you the option to search for real ale pubs nearby, very useful if you are in an unfamiliar town
3. Once you have found your pub a 'Submit Beer Scores' box will appear on the left hand side of the screen (or on the tab bar underneath the pub photo if you are using a smart phone).
4. Simply fill in the date and your score then as you begin typing the brewery name should automatically appear underneath were you are typing. You do not have to enter the name of the beer your are drinking but if you wish to do so once you have entered the brewery name you should be able to click on the arrow in the Beer box and a drop down list of that brewery's beers should appear. In some cases the beer you are drinking may be new or a one off by the Brewery so may not appear on the list, if this is the case you can simply type in the beer name. Select the correct one click 'submit score' and your score will be entered into the database.
It is as simple as that. An added bonus is that WhatPub will keep a record of your scores so you can look back to see what beers you have had and how you rated them if you want.
Alternatively, the newest method is to use the GBG App. You can download the app to your mobile phone and use a fairly similar process which enables CAMRA members who have purchased the app to score their beers.
Beer-scoring remains very personal and a beer which might be a '4' to one person could be a '3' to someone else so it's important that we receive as many scores from as many people as possible in order to even things out.
We also apply minimum criteria per pub for both the number of scores and the number of people submitting scores. To be considered for the GBG a pub must achieve these minimum criteria and rank towards the top of the 'league table' for average scores.
The average scores per pub are collated and reviewed regularly at branch meetings. Each year we hold Selection Meetings, to which all members are welcome, which review each pub which has met the selection criteria for entry into the GBG from the thousands of scores we have received. Supplemented by information from other sources, this results in a recommended list of pubs for next year's guide. We always need more scores to make this work better and to give us more confidence in the statistics. So we encourage all members to score their beer whenever they visit a pub and let us have those scores. This is even more important for our rural pubs. The area we cover is huge and there will always be deserving pubs that we struggle to get to or overlook, and whose regulars do not submit scores. If you have ever wondered why a pub is not in the guide, then it may well be because you and others have not entered scores - by scoring a pub you can make a difference!
If you think your 'local' should be in the guide then let us have your scores and make us more aware of it!
If you are not a CAMRA member but would like your opinions of beer quality in pubs to count, then please join CAMRA, http://www.camra.org.uk/join
For more information see:
Why you should score your beer.
Good Beer Guide awards for leading local pubs
Following on from the Ferry Tavern (Penketh) celebrating an amazing 20 years continuous entries in CAMRA's GBG with the 2018 guide (see 'Branch Awards' page), 3 more of our stalwart pubs achieved milestones in 2018 with the launch of the 2019 guide.
In Warrington the Lower Angel made it to 10 years whilst the Tavern celebrated a stupendous 20 years. Over in Frodsham it was the turn of the Helter Skelter to chalk up 10 unbroken years.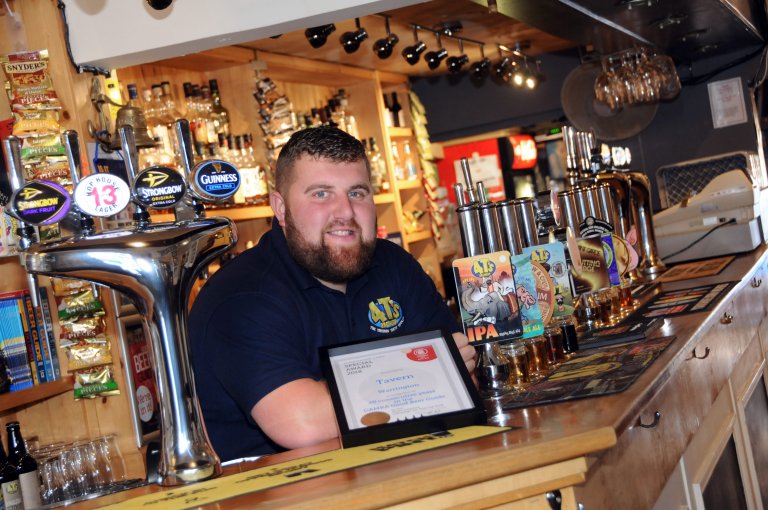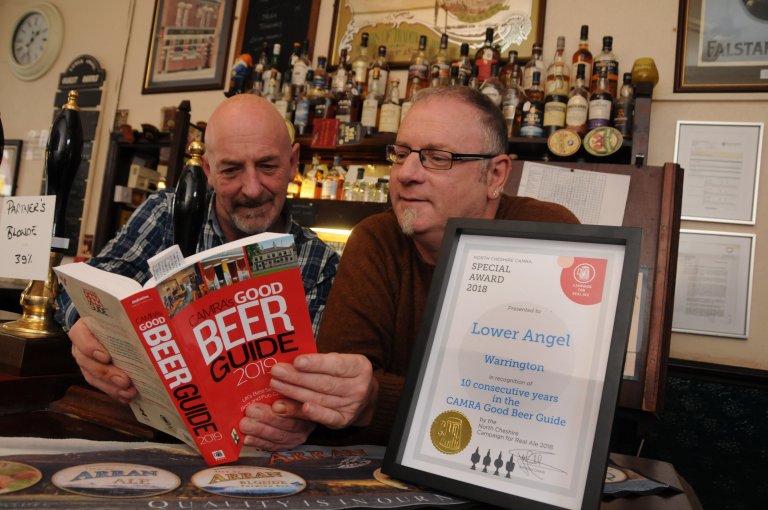 Pictures at both the Lower Angel and Tavern above were kindly supplied by the Warrington Guardian.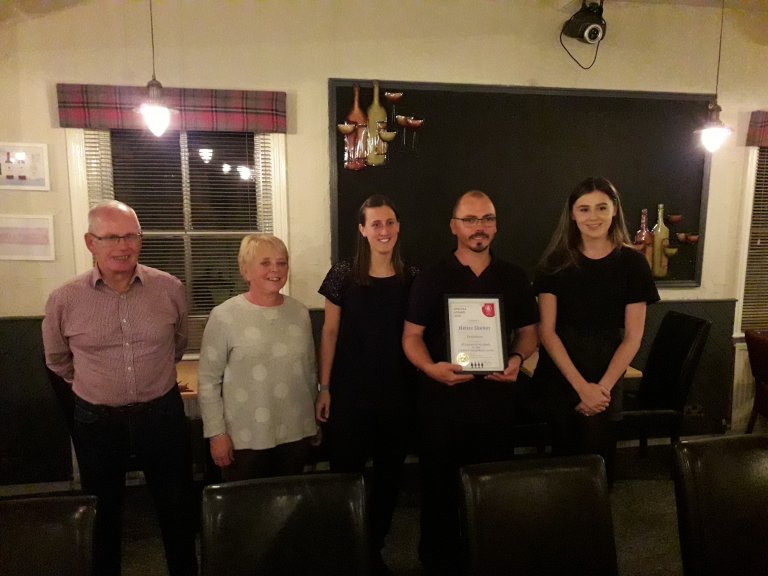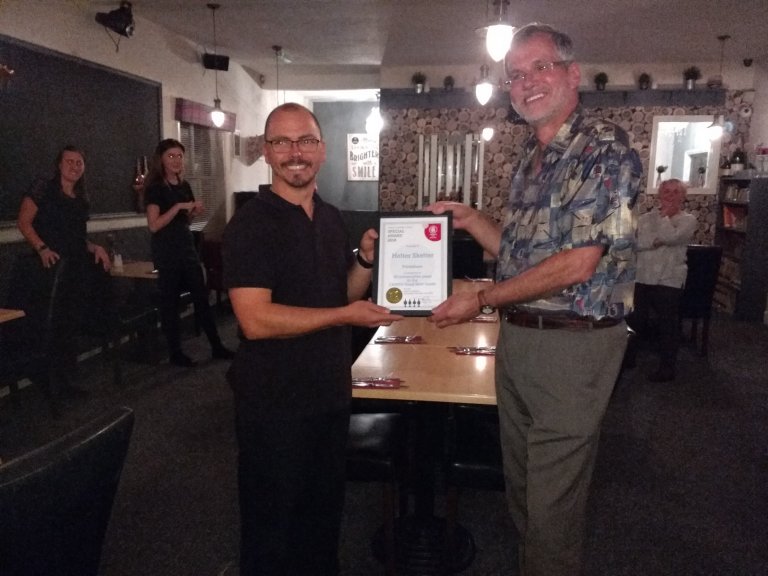 North Cheshire CAMRA covers an area which takes in well over 200 cask ale pubs and clubs but due to space constraints only has 18 entries in the GBG, so less than one in ten ever qualify. Getting in one year is not easy, but 10 years on the run is truly amazing whilst 20 years is out of sight. We salute the single-minded dedication to cask ale shown by all of these much-decorated pubs, the results of a lot of hard work and commitment over the years.